Andi Terrazas
Administrative Assistant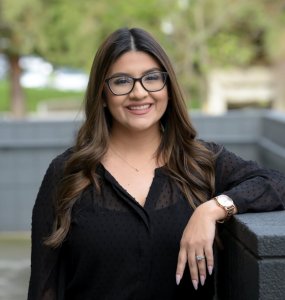 Meet Andi Terrazas; the friendly and efficient receptionist and legal administrative assistant at Belden Blaine Raytis, LLP. With a warm smile and exceptional organizational skills, Andi serves as the welcoming face of our firm, ensuring that clients feel valued and supported from their very first interaction.
As a receptionist, Andi understands the importance of creating a positive first impression. With excellent communication skills and a natural ability to put people at ease, she greets clients and visitors, answers phone calls, and directs inquiries to the appropriate staff members.
In addition to her receptionist duties, Andi also excels in providing invaluable administrative support to our legal team. With a meticulous eye for detail and a proactive approach, she assists with document preparation, maintains organized filing systems, schedules appointments, and manages calendars. Andi's administrative expertise enables our attorneys to focus on providing exceptional legal services while ensuring that all administrative tasks are handled efficiently and professionally.
Andi is known for her ability to multitask, and she handles each task with a sense of urgency and demonstrates exceptional time management skills, ensuring that all administrative responsibilities are fulfilled promptly and with attention to detail.