Water & Real Property Law
Belden Blaine Raytis, LLP is one of only a few firms in Kern County that has attorneys who specialize in water law and the representation of public agencies, primarily water districts.  The firm's attorneys have extensive knowledge and experience in all areas of water law, including ground and surface water rights, reporting and measuring requirements, the Sustainable Groundwater Management Act, and the like.  The firm has developed and negotiated water transactions involving water from various sources, including:
State Water Project
Central Valley Project
The Kern River
Groundwater Supplies
Clients include water districts and water management companies that are establishing the principles of implementation and operation for the first groundwater markets in Kern County.
Our water district practice is also heavily focused on real property law.  In this capacity, the firm has facilitated multi-million dollar real property transactions, from negotiations to due diligence to closing.
Our attorneys have also handled numerous acquisitions, lease transactions, and easement disputes, as well as other complex matters involving conservation easements and lease-back arrangements.  We also represent private buyers and sellers in large-scale property disputes and transactions with an emphasis on agricultural properties.
Water Law Attorneys

Dan Raytis, Esq.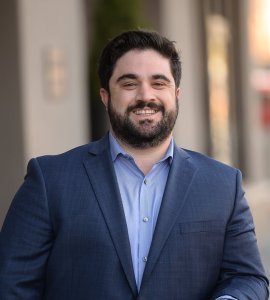 Daniel M. Root, Esq.