Cherri Jo Bassler
Paralegal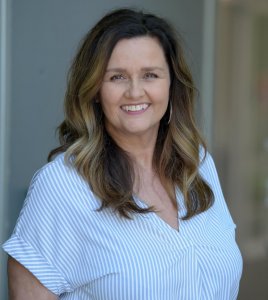 With over 17 years of industry experience, Cherri Jo Bassler brings a wealth of knowledge and expertise to our legal team at Belden Blaine Raytis, LLP. From humble beginnings as a file clerk to obtaining her paralegal license three years ago, Cherri Jo has honed her skills and demonstrated unwavering commitment to the legal profession.
Cherri Jo's journey in the legal field began as a file clerk, where she quickly grasped the importance of organization and attention to detail. Her dedication and willingness to learn led her to take on more responsibilities, transitioning into a role in legal support. During this time, Cherri Jo gained firsthand experience in various legal processes and began developing a deep understanding of the intricacies of the profession.
Recognizing her passion and aptitude for the legal field, Cherri Jo further advanced her career as a legal secretary. In this role, she refined her administrative skills, mastered document preparation, and became adept at managing complex schedules and deadlines. Her seven years as a legal secretary allowed her to work closely with attorneys, gaining a comprehensive understanding of case management and client representation.
Driven by a desire to enhance her capabilities and contribute even more to the legal team, Cherri Jo pursued a paralegal license three years ago. This achievement solidified her position as a seasoned professional, equipped with the necessary knowledge and skills to provide invaluable support to our attorneys and clients.
As a paralegal, Cherri Jo utilizes her extensive experience to handle a wide range of responsibilities, including legal research, drafting legal documents, managing case files, and assisting with trial preparation. Her in-depth knowledge of legal procedures and her attention to detail ensure that our clients' matters are handled with the utmost care and precision.
At Belden Blaine Raytis, LLP we are proud to have Cherri Jo as an integral part of our team. Her 17 years of industry experience, combined with her diverse background and paralegal license, make her a valuable asset to our firm and an exceptional resource for our clients.