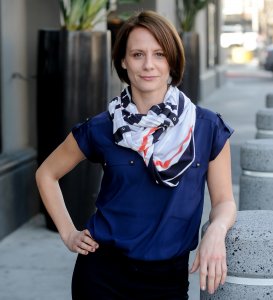 At Belden Blaine Raytis, LLP we take pride in recognizing talent and nurturing the professional growth of our team members. Heather McCoy is a shining example of dedication, perseverance, and the embodiment of our firm's commitment to personal and professional development. Heather started her journey with us as a receptionist, and through hard work, determination, and a passion for the legal field, they have risen to become an exceptional paralegal.
With a keen eye for detail and an innate sense of organization, Heather quickly demonstrated her ability to handle various administrative tasks and maintain a welcoming atmosphere for our clients. Her exceptional communication skills and warm demeanor made her a valuable asset as the first point of contact for our firm.
Recognizing Heather's potential, we provided her with opportunities to grow and expand her skills within the legal field. Heather took the initiative to learn about the intricacies of legal processes and began assisting our attorneys with research, document preparation, and case management.
Driven by a passion for justice and a desire to make a meaningful impact, Heather pursued formal education and professional development in paralegal studies. She acquired the necessary knowledge and honed her skills, enabling her to handle increasingly complex tasks with confidence and precision.
Today, as a fully-fledged paralegal, Heather is an integral part of our legal team. Her extensive experience in client interactions and familiarity with our firm's operations allow her to seamlessly collaborate with attorneys, providing invaluable support in case preparation, legal research, and maintaining document management systems. Heather's attention to detail and ability to stay organized ensure that our clients' matters are handled efficiently and effectively.
Beyond her exceptional paralegal skills, Heather brings a unique perspective to our team, having witnessed firsthand the client experience from her time as a receptionist. She understands the importance of empathy, compassion, and clear communication in establishing strong attorney-client relationships.